---
PAPILLON STREET ART COMPANY
---
AOBIAO CAI
Aobiao Cai is a service designer who focuses on social contradictions and interpersonal relationships.


choibiubiu@gmail.com
https://www.behance.net/choibiubiu7c99
https://caiaobiao.zcool.com.cn
ins@choiabiubiu
His work, Papillon street art company, is aimed to design for "better connections", which are the connection between the public and graffiti, and the connection between graffiti artists and commercial individuals with graffiti needs.



︎︎︎ visual idenity for Papillon ︎︎︎ https://www.behance.net/gallery/129866329/Papillon-Visual-identity

︎︎︎ concept website for Papillon ︎︎︎ https://choibiubiu.wixsite.com/website




Papillon street art company is committed to opening a window for the public to get to know more about the graffiti area, while taking into account the function of offering commercial cooperation opportunities for graffiti artists.
In this project, by using service design as the guiding method to create multi sensory and systematic experience for users, the design can be defined as a social innovation design biased towards service design.
For the touch points design, I focused on the social level and conducted a systematic study on the social phenomena that most underground graffiti artists live a difficult life with less commercial opportunities and the increasing contradiction between public and graffiti and. Thus, I designed three touch points under the structure of the company, which are the Papillon street centre, the Papillon app and the Papillon website. At the same time, a visual system is designed to standardize and unify the display style of these touch points.
In short, the design of Papillon street art company is aimed to design for "better connections", which are the connection between the public and graffiti, and the connection between graffiti artists and commercial individuals with graffiti needs.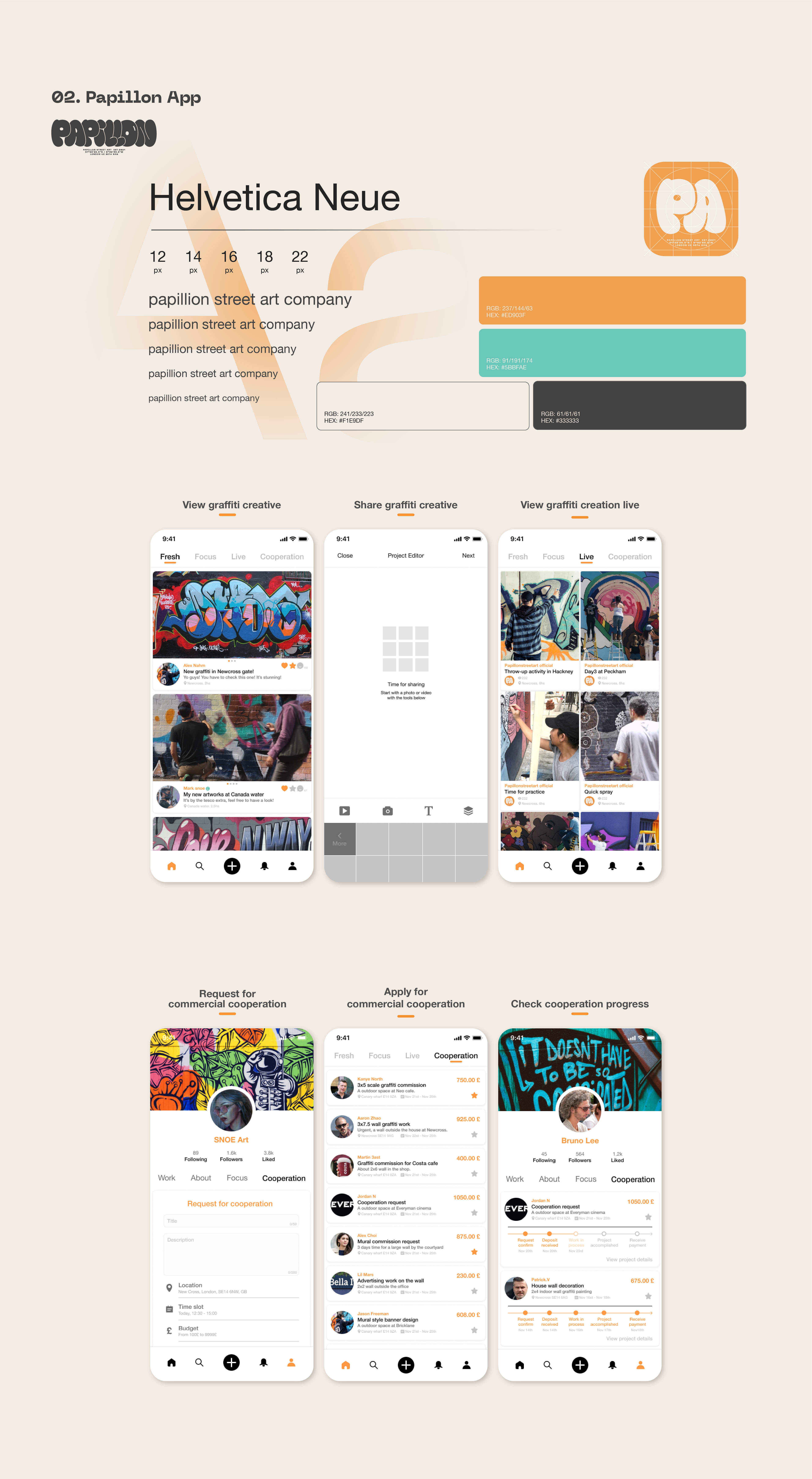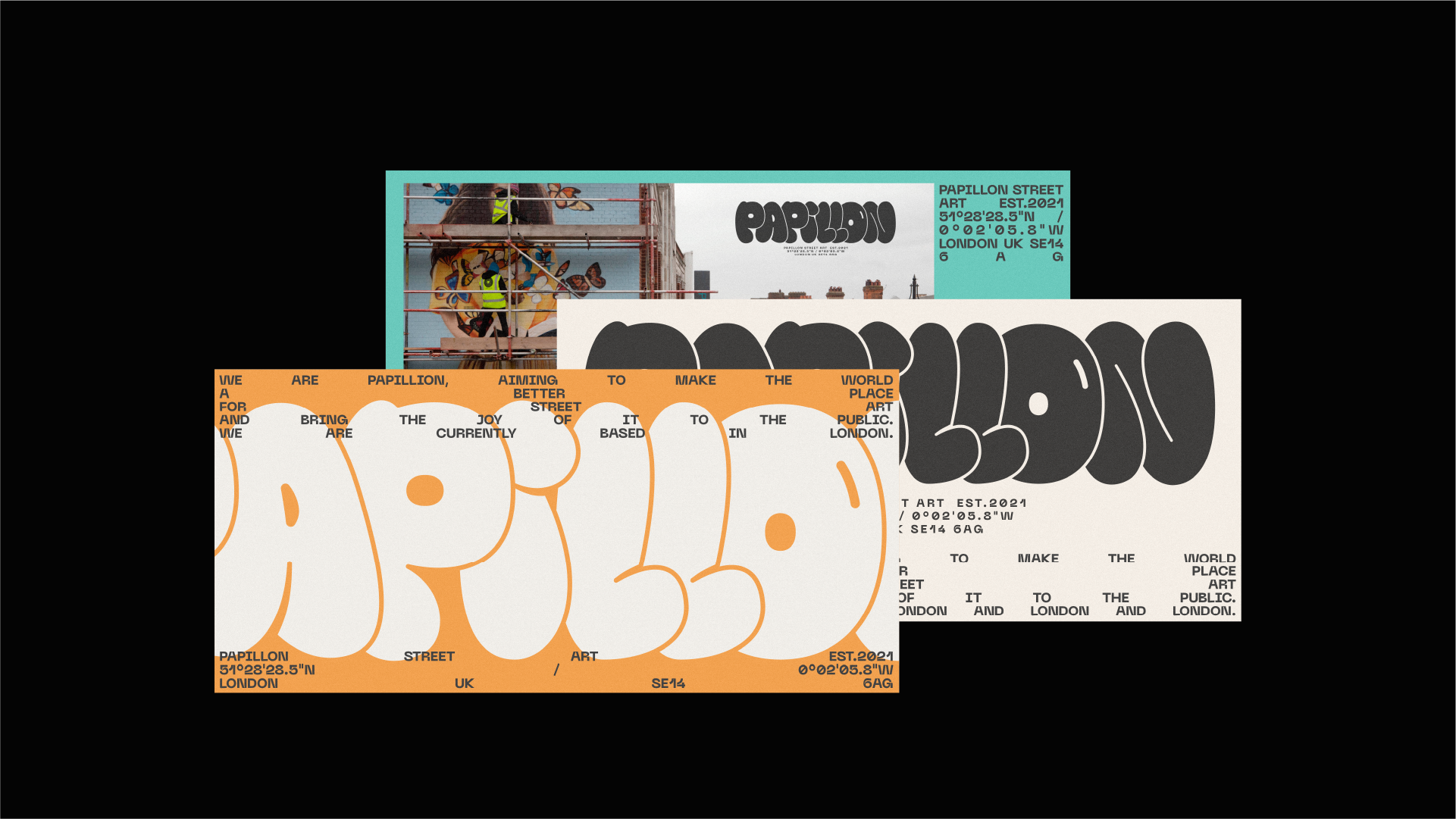 More at: https://www.behance.net/gallery/129866329/Papillon-Visual-identity