---
Xiaolin Yang

I am a junior service designer and UX designer specializing in Chinese medicine and communication. After acquiring an industrial design background, I've moved on to do my MA in Design (Expanded Practice- Innovation and Service) at Goldsmiths, University of London, where I am able to work on more complex research projects and wider design research themes.



Sherrincactus@gmail.com

https://www.behance.net/gallery/117336637/Portfolio-Xiaolin

https://www.linkedin.com/in/xiaolin-yang-79454a201/
A HIDDEN SMOOTH PATH

In my project, I explore the icebreaker for friendship development at the first meeting in the meatspace. The inspiration comes from a social weakness, where people seem to have forgotten how to carry out social activities by instinct. As a group animal, I think we are eager to talk, touch, and hug especially after a long period of lockdown. Is there a way to create a touchpoint that breaks this barrier, and lets them enjoy the interaction with the person who they feel interested in a non-technical and nakely simple way?


Firstly

,

a

fter a technical review, I found that the strong response from the physical case
was that we need to be more aware. It is time to move on from the struggle of choosing
the best digital service. Since we suffer from so many "good" online things, and we care
about making lasting friendships, we want to really know each other. Therefore, my nar-
row proposal is to let participants increase social attraction and own one wonderful memory.
Secondly

,

from getting to know the shy group, who have these kinds of concerns, I also

aimed to gather information from their community, service, and broader context.
Through a combination of close insights from stakeholders from different layers, I found my own opportunities. These key insights are to

find appropriate topics without mastering technical skills

,

use non-verbal cues and gestures to deepen understanding

,

the flow atmosphere and well-planned activities reduce users' worries

and

maintaining an active state makes contacts enjoyable with continuous support

.

Then, using these themes as criteria to continue the exploration and development, I gradually found that the icebreaker should be more concerned about how people interact with each other than how it appears.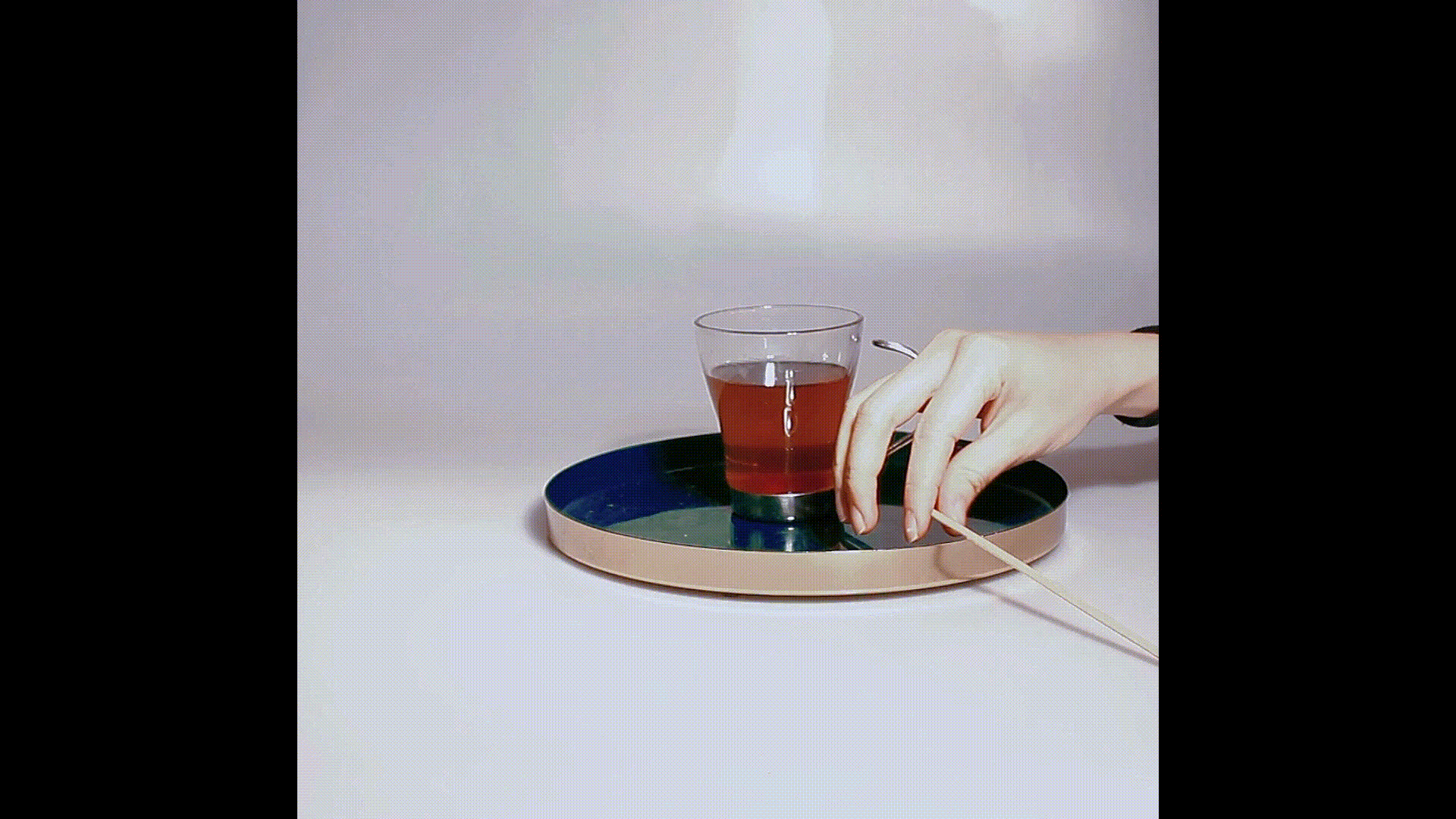 Ideally, Users could break the ice with what they have at hand in their environment, which allow a physical intimacy to take place. From this sketch, I created a lot of games that were based on New cross House and Costa around Goldsmiths, so that people with less energy or who aren't very good with finding topics could be attracted and encouraged to get opportunities.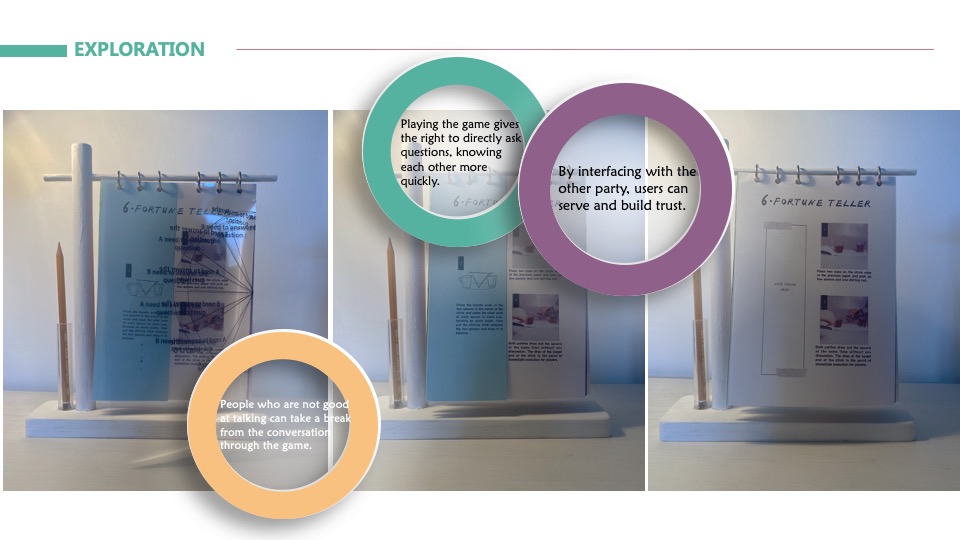 The test was more fun than I anticipated, since different characters and states made the game menu different in meaning and function. Overall, besides a direct topic, they give players a chance to interact and serve to foster a sense of trust, which contributes to further learning.
THE WHOLE RECORDING

.
And, through acting as a "director" to observe them, I learned that I can do more with people flow influence and the relationship among space and participants once I incorporate the topic into the environment.