---
---
YUXUAN YUAN


Perhaps due to Yuxuan's background in art and design, she often pays more attention to the external appearance of objects. In recent years, it is common to see ugly objects and unexplained art and designs - such as a variety of humorous variations of the Mona Lisa, coconut milk packaging design featuring a woman with large breasts, colourful advertisements on street stalls, shoes that look like pigeons, crude cartoon animal toys and oddly shaped key-rings, among others. These may be unattractive, have irregularly shaped or less-than-classy aesthetics or be spoofs, messy, kitsch, out of proportion or even out of control.As a zine enthusiast, she started collecting and researching these "ugly" things and created a series of zines based on these pieces. As the research progressed, it led to a series of visual experiments about disorder and freedom and an exploration of the aesthetics and tastes between classes.

Ins:@chelsea__yuan @ugly_david_collection
Web:https://yuxuanyuanchelsea.myportfolio.com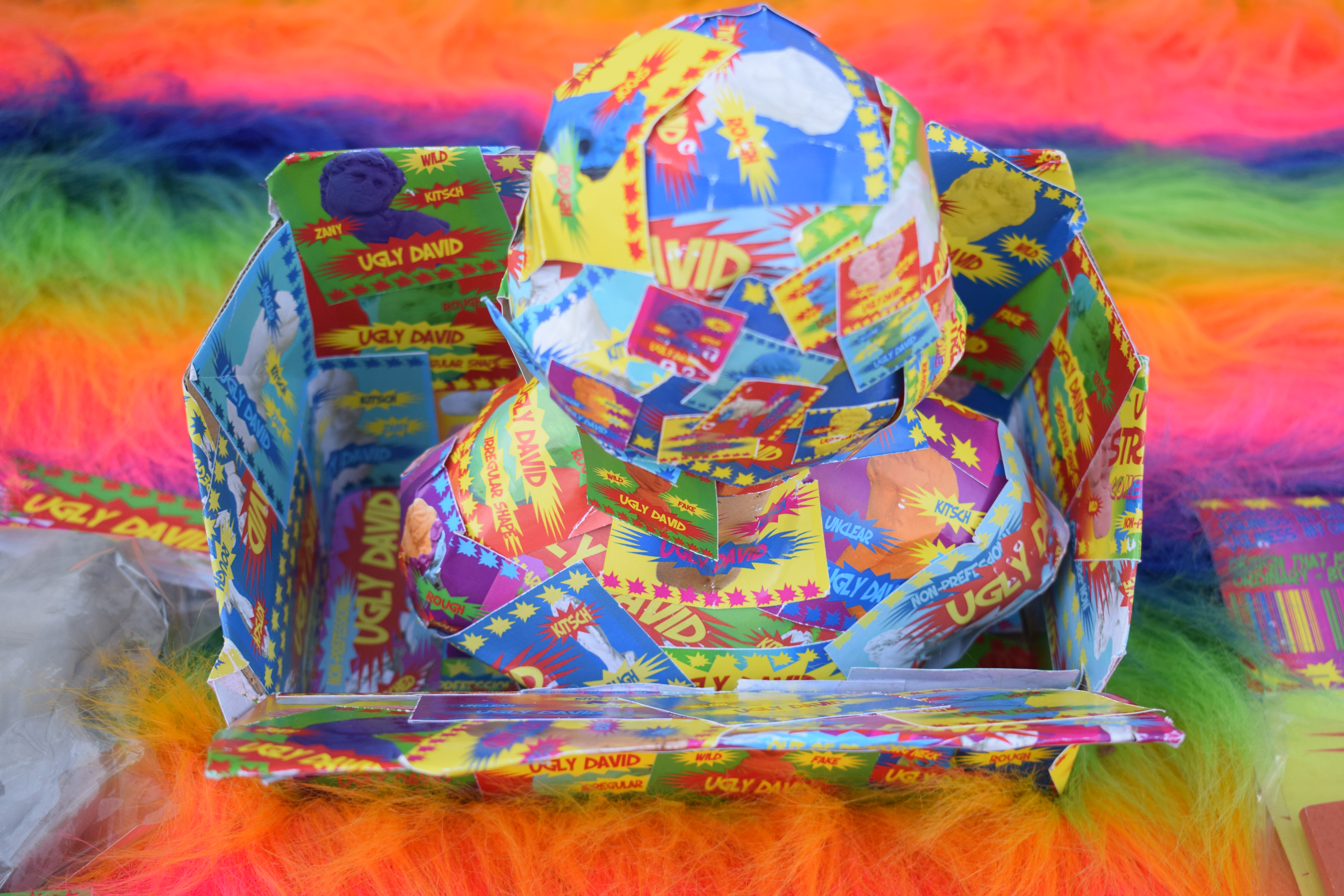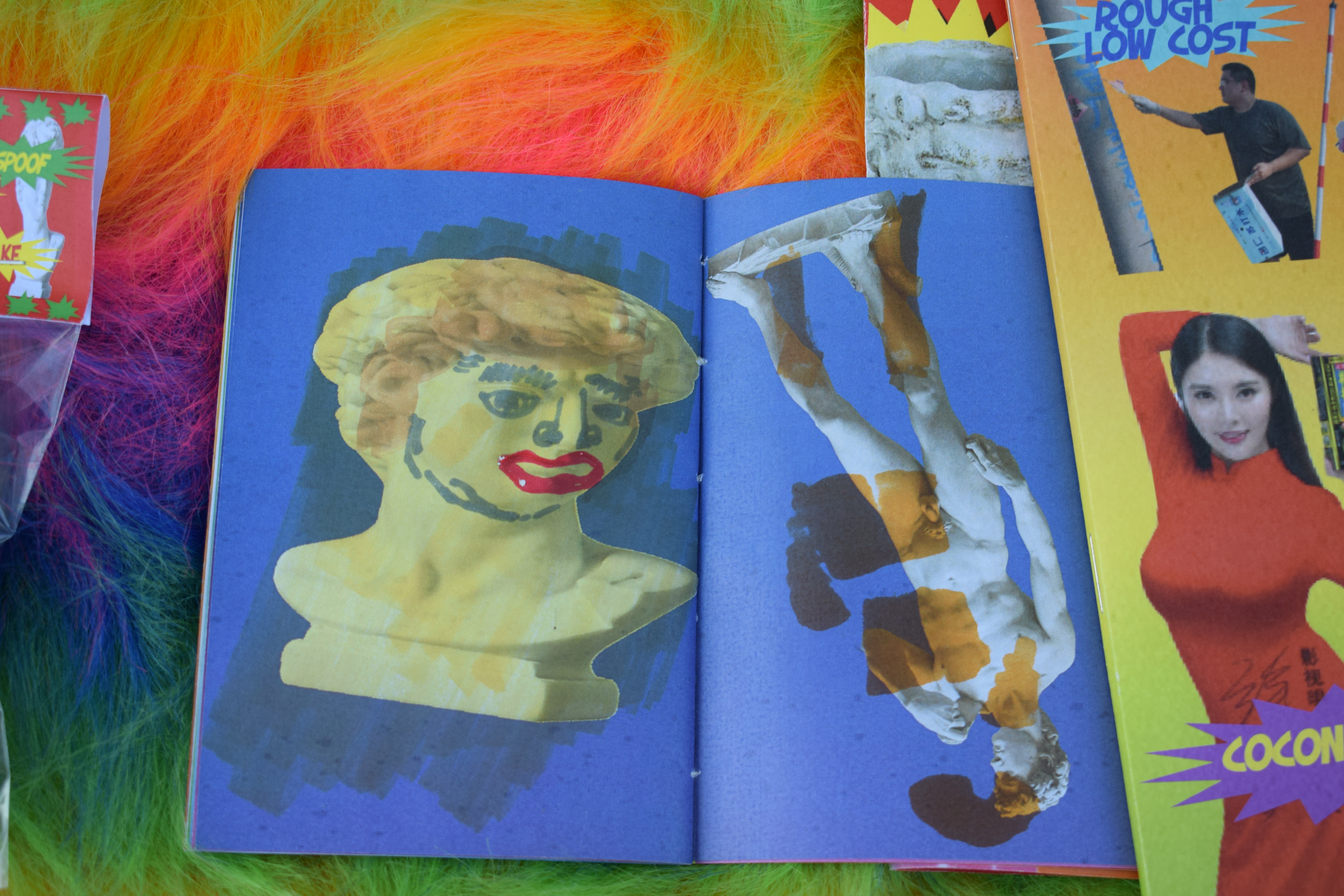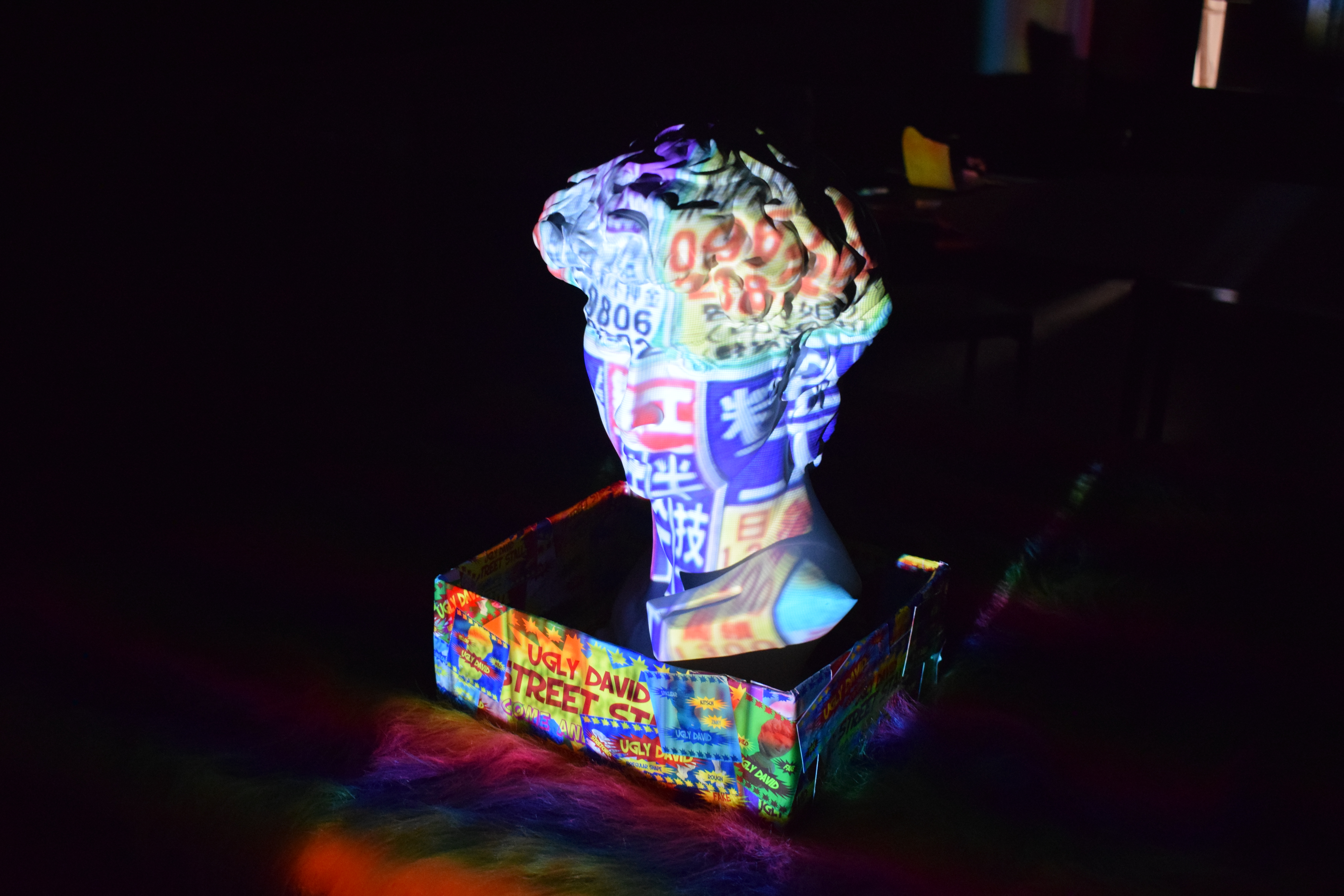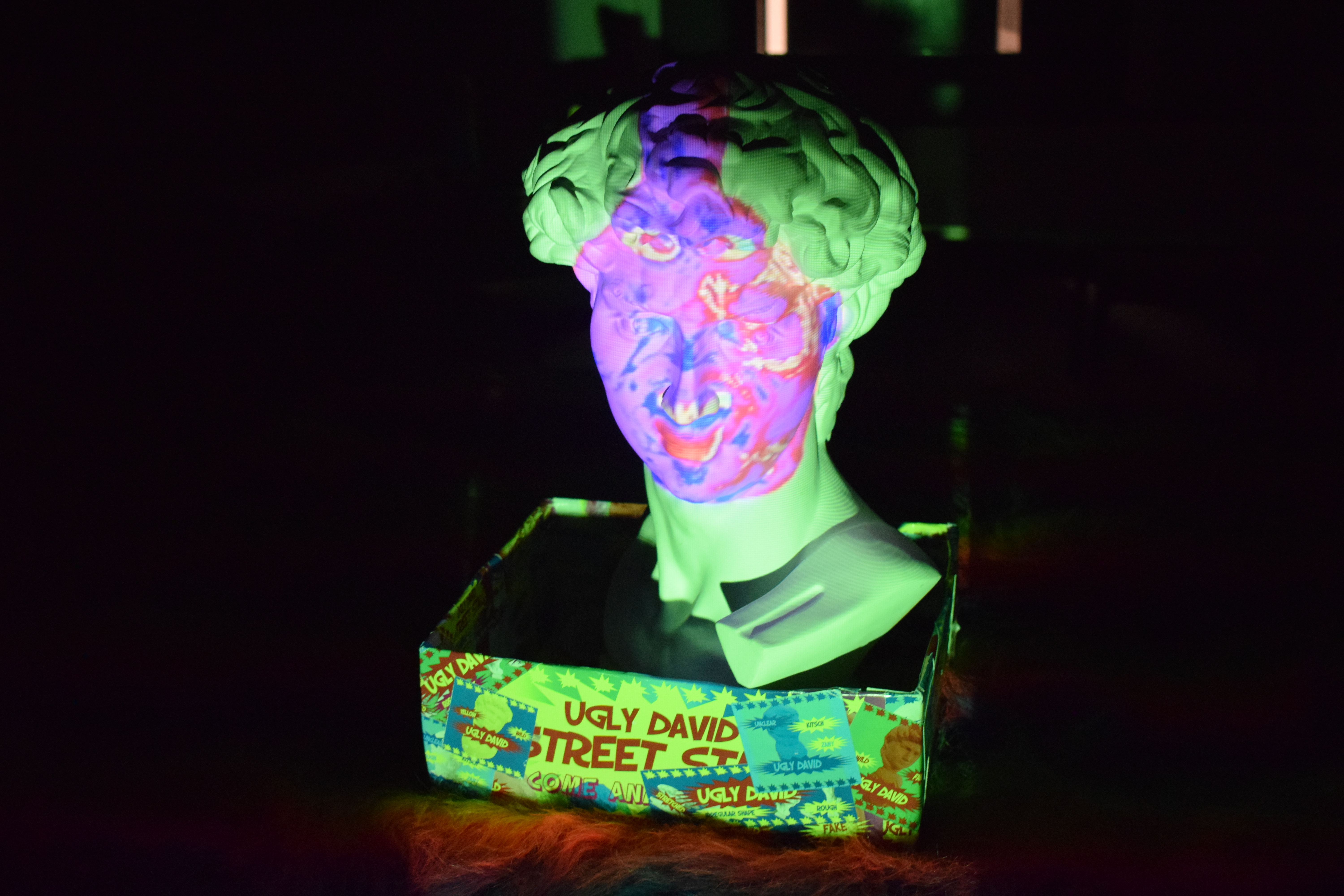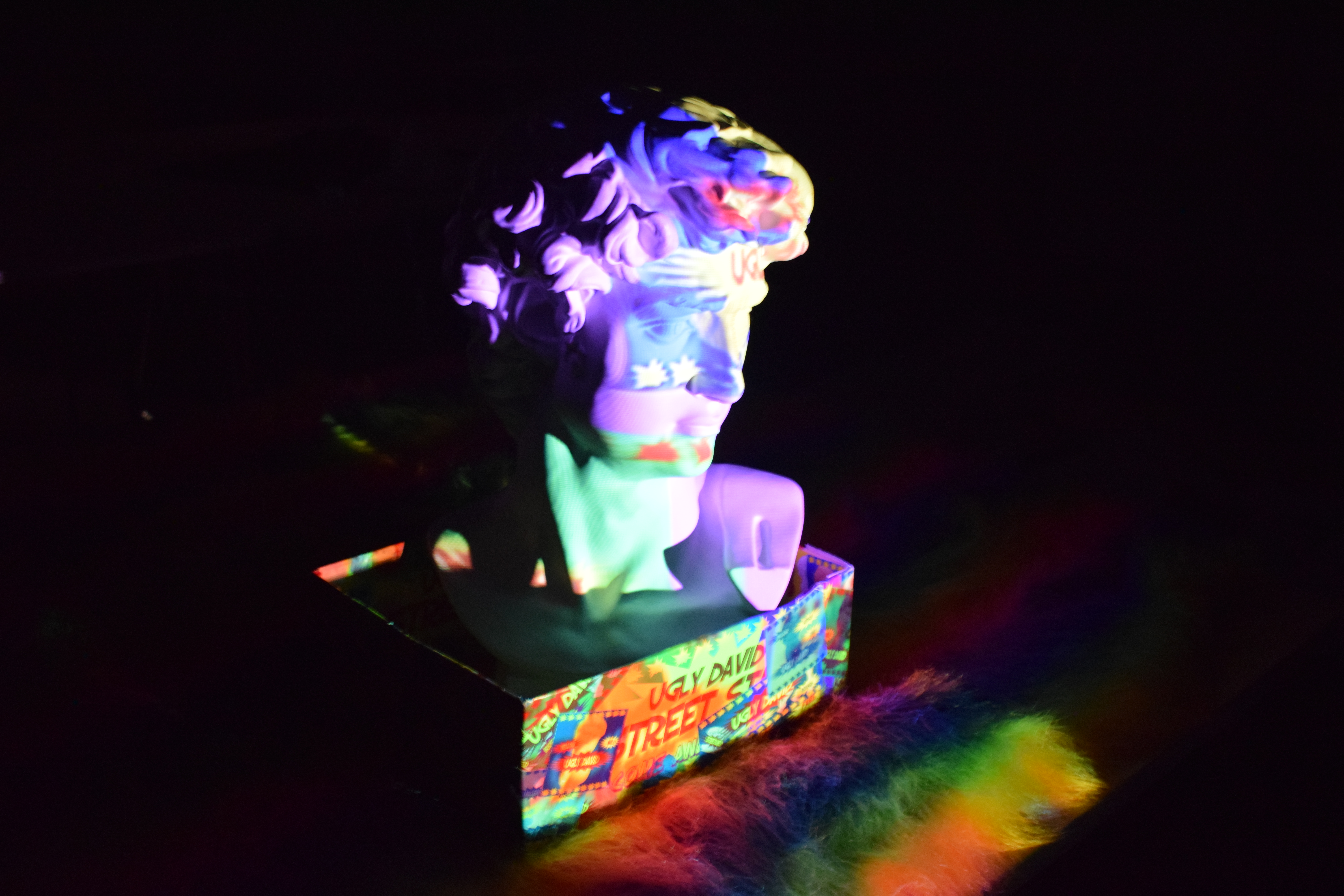 David is a masterpiece made by Michelangelo in the Renaissance era, measuring 5.17 metres high and weighing about six tonnes and representing the Jewish hero King David in the Bible.
At present, David is exhibited at the Accademi Di Belle Arti Di Firenze in Italy, protected by a dedicated team and attracts about 1.2 million visitors each year. In fact, however, anybody and everybody could own or even become David in someone's garden, in a restaurant, in an art school, on a vaporwave poster, on an Amazon shopping site or even a charity shop or in various places and in various other styles. This represents an ugly splendour and the fact that our lives have long been surrounded by pop and working-class and subculture. We have also unconsciously accepted 'the ugly David'. From this point, I started to collect and create all kinds of David: fake guilty-pleasure, rough nonsensical and lacks-coherence zany, cute, interesting, cheap, spoof, messy, kitsch, out of proportion, stretched, irregular shape, out of control...

Street stalls have long been considered a messy embarrassment in China, reminiscent of the early days of relative poverty and a means for the working classes and even lower class to make a strong living. In China, every time you pass a slightly cluttered street, you see a variety of stalls selling all kinds of groceries, snacks, toys and even balloon fights apparatus and hoop games.

Furthermore, such street stalls are accompanied by a variety of small and large, colourful and explosive small advertising signs. The wording they display is also unrestrained and revealed their confidence.They are created by the owners of such street stalls using a collage of a variety of materials, of which experimentation is also extremely strong. I recorded and explored and thought deeply about the alternative aesthetics and subcultures from these working-class and even lower class people in their daily lives in my zine. On the one hand, they are ugly, crude, cheap, rustic, rogue and even illegal. On the other hand, they show a kind of vital and energetic survival force that unites the wisdom from people's lives. Perhaps this is the aesthetics and the subculture of the masses.

So, I decided to create an ugly David exhibition in the form of a street stall, with a variety of shoddy David styles, an exhibition publication like a cheap supermarket flyer, to attract the students to come to the stall to 'DIY the David' or to participate in a game of ring toss. All such street stall art overturns traditional aesthetic standards and the absolute power of a few elites in art and design in multiple ways. With an incomparable attitude of tolerance, it absorbs the valuable elements of all previous cultural forms.


Art galleries, museums, exhibitions, fashion shows and fine art are often closely associated with the refined culture and social class. However, 'Ugly David' attempts to break the aesthetic standards of traditional ideology with its reproducible, popular, everyday, humorous, individual and innovative visual language, as well as its great ability to deconstruct the absolute power of the elite group in art and design, while also attempting to transform the public's inherent thinking about culture and aesthetic.