---
---
Zechen Li

Email: zechen1_li@163.com
Ins: zeeechenn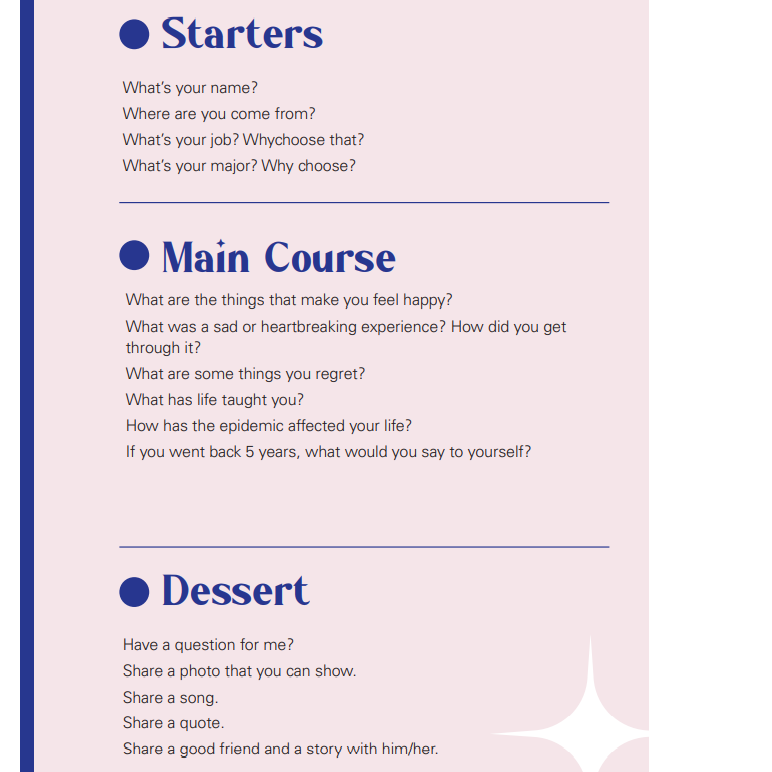 This is a project called This is the Life. This is a book about life. I explored people, emotions and life for a year and eventually make what you are about to see. The project is simple, I'm doing a book in this project. The book is a collection of conversations I had with random people on the street. The interviews questions are roughly about where you are from, your future plans, happy things, sad things, how the epidemic has affected you, sharing some songs, stories with friends. The conversations show all about the lives of all of us. You can read about romance, how to get through the sad times of losing a family member, the friendship between good friends. Their stories don't have the bombast of novels or films, but they have the warmest attitude in life. Through the dialogue, I hope to make the interviewees try to look at their own lives, and to share these stories by making a book. The book is a real and heavy book, because it is the real life of each interviewee.

Of course, it is also a book made for myself. My life has also changed a lot this year. In Chinese culture, we have a

saying called "year of fate". Each year is represented by an animal. There are 12 animals in total and it's like a circle. The year 2021 is the year of the Ox, and I was born in the Year of the Ox. So I have been through two circles and have come to my 'year of fate'. Old people used to say that in the year of fate, you become very unlucky. I don't know if I was very unlucky, but I experienced a lot of things, good things and bad things. My own life and emotions have fluctuated very much. Through the whole project, I have grown a lot. It has also healed me. I love talking to people and I want to share what I like with the world.

After a few months of hard work, I have finished the book. This is my project: This is the Life.